Bunters Breakfast Carry On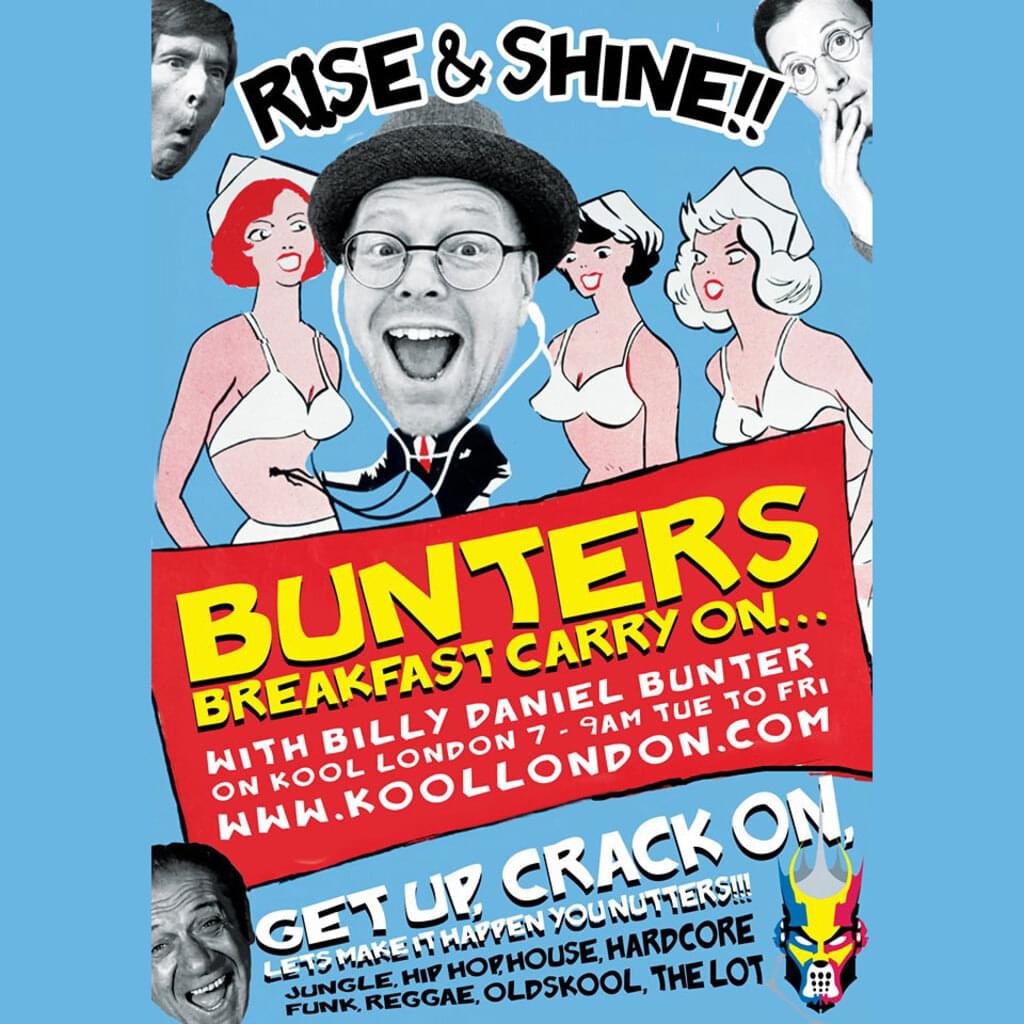 I've started a brand new morning show on www.koollondon.com Tuesday to Friday 7am to 9am for some lighthearted fun in this mad times. Music Mondays will continue every Monday 12 - 3.
Jungle, Hip Hop, House, Hardcore, Funk, Reggae, Old Skool and more!
Get up, crack on, let's make it happen you nutters!!
We've also made the shows available as a daily Podcast so you can listen again - subscribe to the cast on iTunes / Apple Podcasts, or head to TuneIn Radio or your favourite podcast provider!