1 NIGHT IN 88 - THE ULTIMATE ACID TRIP - ORDER NOW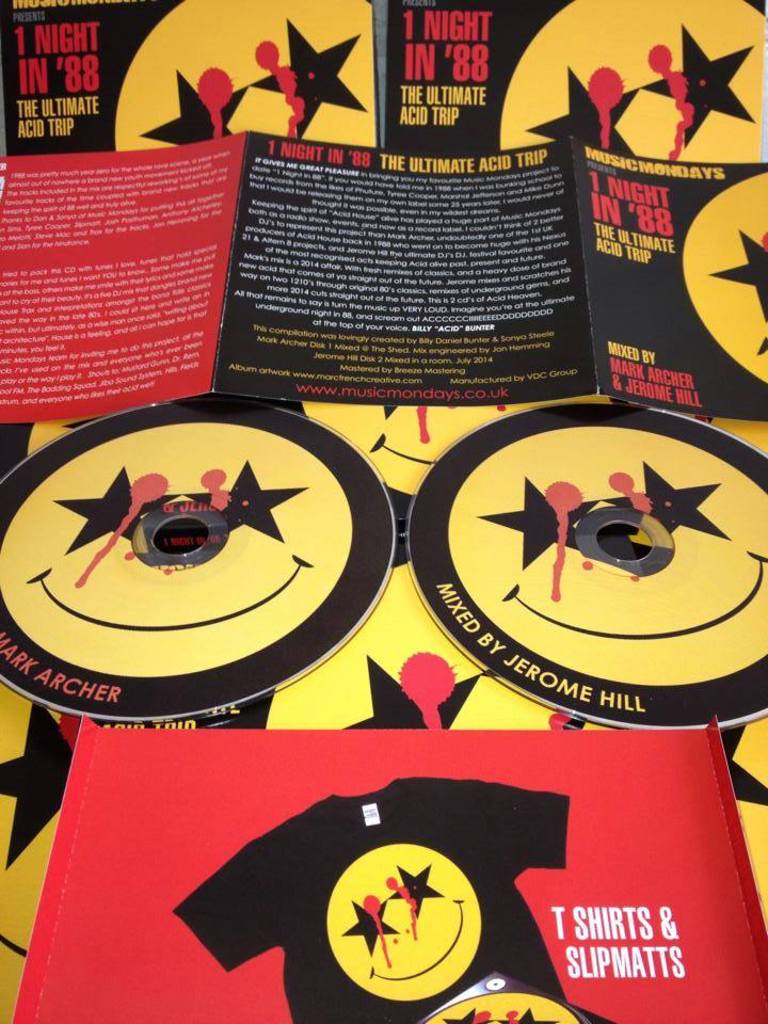 Mixed By Mark Archer & Jerome Hill over 2 hours of seminal Acid classics, and future Acid anthems. Ft. Farley 'Jackmaster' Funk, Mike Dunn, Maurice Joshua, Ben Sims, Master C & J, Tyree Cooper, This Ain't Chicago, Lidell Townsell, Slipmatt, Phuture, Marshall Jefferson, Steve Poindexter, Steve Mac, The Blapps Posse, Hot Hands Hula, Ralphi Rossario, Adonis, Billy Daniel Bunter & many more.
STRICTLY LIMITED EDITION CD WITH ALL COPIES SIGNED BY MARK ARCHER & JEROME HILL.
ORDER HERE: https://musicmondays.databeats.com/cd/mmcd004
Catch Billy Daniel Bunter, Mark Archer & Jerome Hill LIVE ON www.koollondon.com today from 12 to 3pm.