DJ mag present Old Skool Legends Live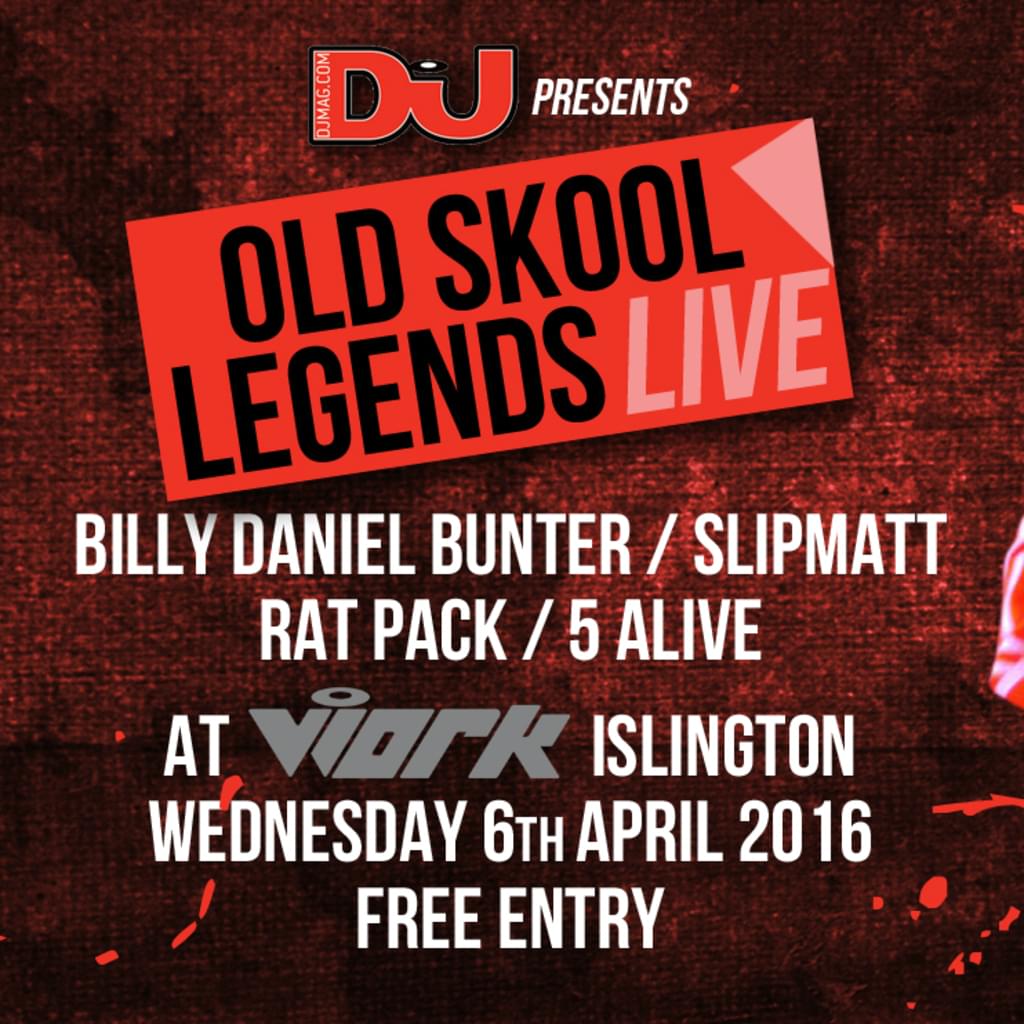 Work - 3 Chapel Market, Islington, N1 9EZ * Wednesday April 6th * 8pm to 12am
Billy Daniel Bunter / Slipmatt / Rat Pack / 5 Alive
LIMITED TO ONLY 100 PEOPLE FREE.
Email names to hello@musicmondays.co.uk
DJ Mag takes you back to the days of rave, when we skipped and danced our way around fields, warehouses, and underground clubs with massive smiles on our faces.
Old Skool Legends Live is an evening of 1988 to 1993 underground rave music. The venue is limited to only 100 people, and to gain access, email your names to hello@musicmondays.co.uk
We need you to bring as much noise and energy as possible, as this will be broadcast live on DJ Mags You Tube channel. Let's show the world how we go mental to the original sounds of Old Skool.