SOS IBIZA 2016 - BOOK NOW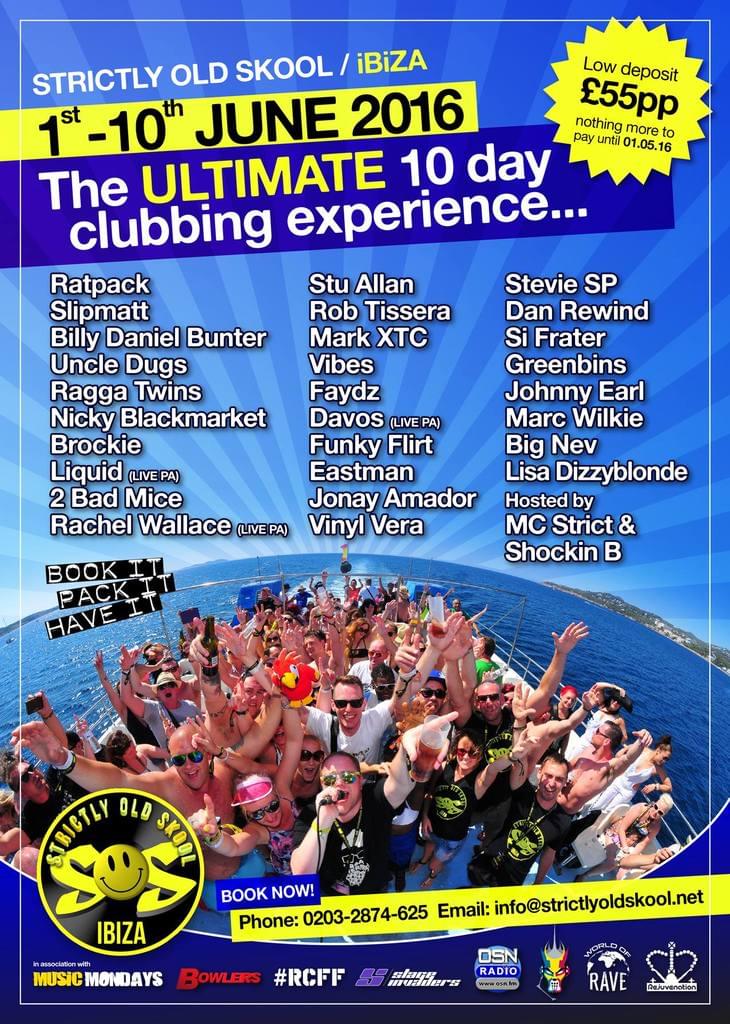 Fancy an Old Skool holiday of a lifetime then look no further... Strictly Old Skool hits Ibiza for the 3rd year running 1st-10th June 2016!
SOS (Strictly Old Skool) bring to you an event where like-minded people can celebrate the music they love and cherish on the island that is the party capital of the world!
Strictly Old Skool offers 10 days/nights of hedonistic Old Skool fun in the sun, tailor-made packages to suit all your needs, partying at Ibiza's most renowned venues, 2 boat parties, beach/pool parties & much more!
Hotel packages start from £100pp, half board & villa hire options available, you can secure your place today with a deposit of £55pp rising to £75pp on 1st February.
It's evident that Old Skool music has its rightful place in Ibiza so what are you waiting for > grab your tickets today & be a part of something special! ‪#‎BOOKNOW‬
For more information, call the ‪#‎SOS‬ reservations team - 0203-2874-625 or email info@strictlyoldskool.net
‪#‎SOS15‬ highlights > https://youtu.be/LfB1kSHCZew
Individual tickets & wristbands go on sale 1st April
Join in the fun & we'll see you in the sun... ‪#‎SOSIBIZA16‬