VINYL LOVERS.. Billy Daniel Bunter & Hattrixx Meet The Ragga Twins - Killa Sound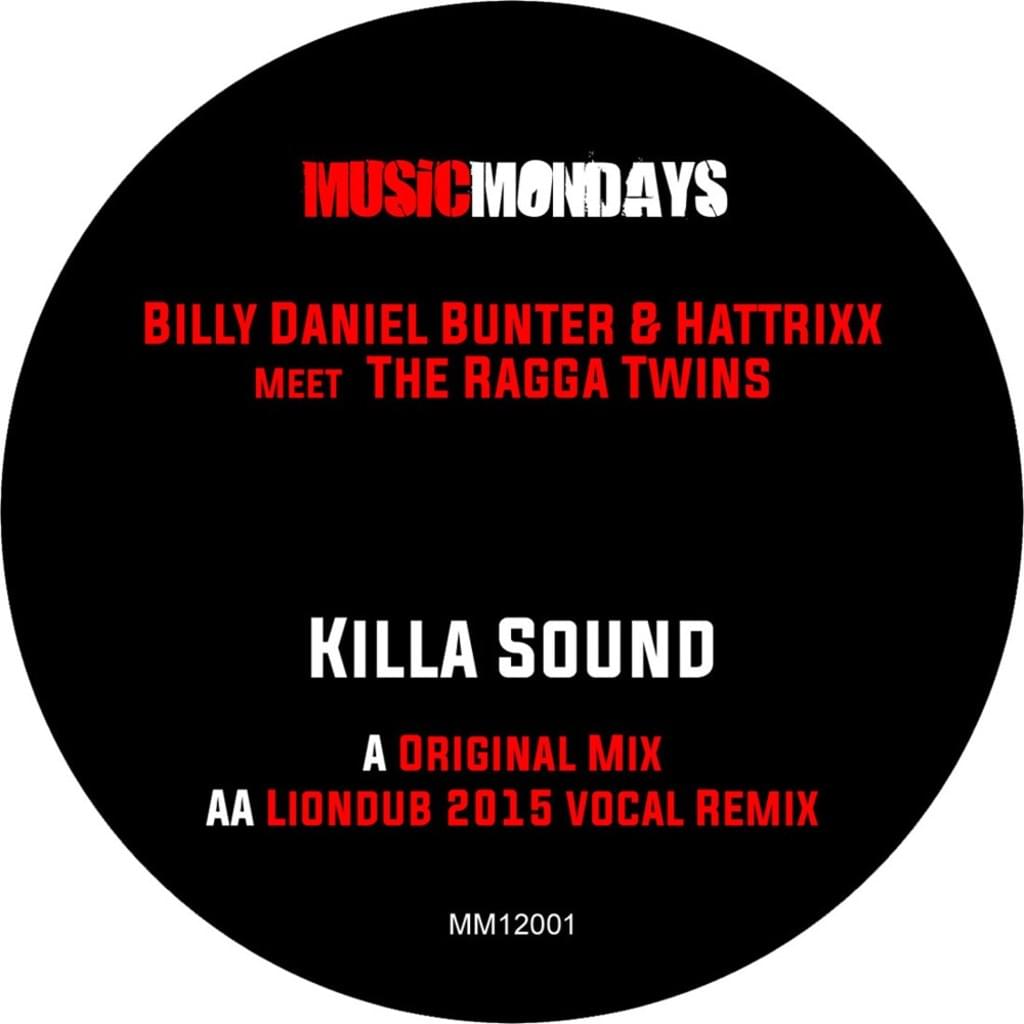 One of the Nu Skool anthems of recent years finally sees a release. Not only does this anthem get a 12" release, it's also a limited edition collector's item of just 500 copies.
What makes this 12" vinyl release even more collectable and exciting is it's both The Ragga Twins and Billy Daniel Bunter's 1st vinyl output in over a decade.
In true Music Monday's fashion - Ragga Twins and Billy Daniel Bunter will be personally signing all 500 copies to ensure that this truly is a one off collector's release.
For all those who like their cutting edge vibes, Liondub has turned in a remix straight out of the future.
EVERY ONE WHO PURCHASES THE 12" WILL RECEIVE A FREE REMIX ZIP OF ALL KILLA SOUND VERSION'S INCLUDING ORIGINAL / LIONDUB / KING YOOF / SANXION & SOULCULTURE.
GET YOU LIMITED EDITION VINYL HERE: https://musicmondays.databeats.com/vinyl/mm12001
Delivery to anywhere in the world.
THIS IS A PRE-ORDER ITEM and if purchased will be despatched for delivery on Friday 27th March. Please note other items in your basket will also be held until this date.