Slipmatt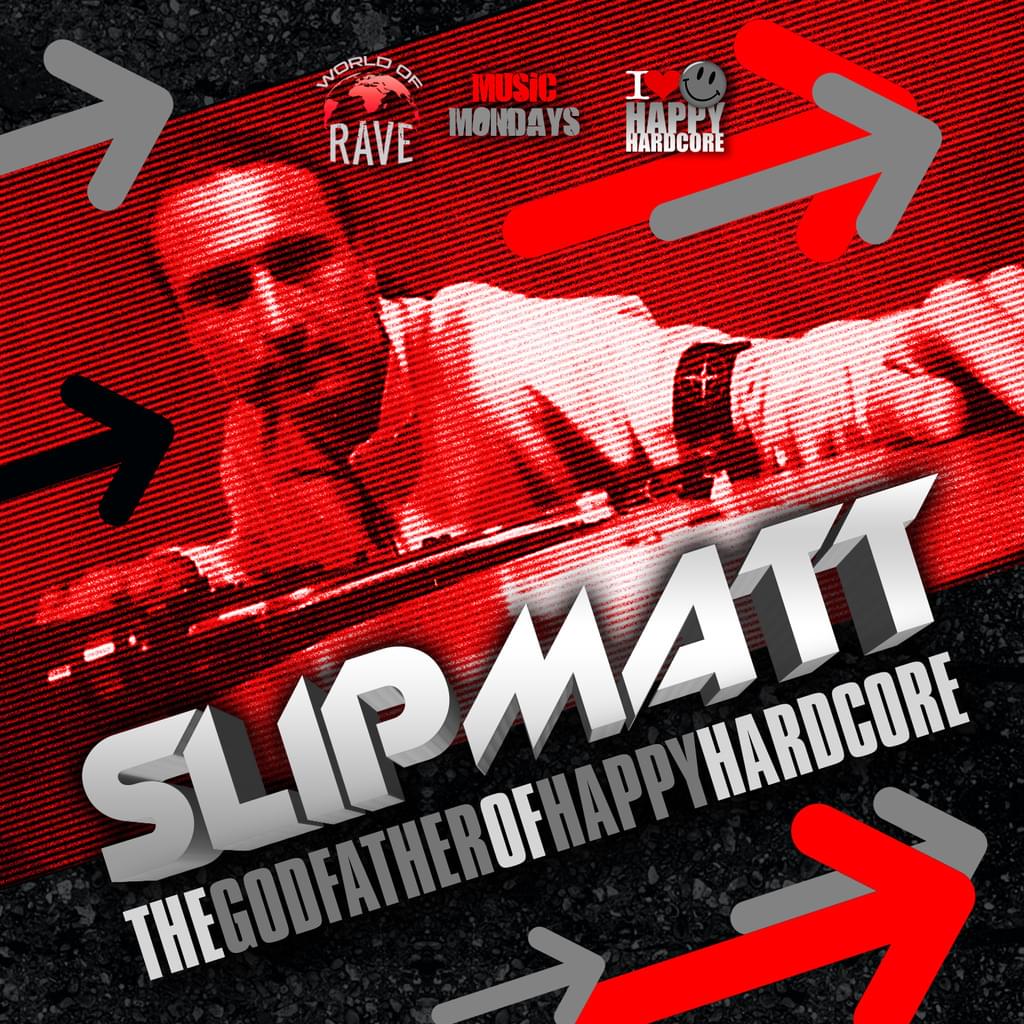 At just north of the tender age of 18, Slipmatt had worked hard to purchase his first set of Technics 1200 turntables and already was a fully fledged, beat matching, crowd rocking DJ, playing to fully stacked parties and events before he had so much as considered his still so far away twenties. This would be a feat achieved with close friend and musical colleague, DJ Lime with whom Slipmatt would create an outlet for their musical exploits together in the setting up of pirate radio station Raw FM. That would not be their primary achievement though, as in late 1989 the two would form to create the now legendary production duo SL2, alongside MC Jay that would go on to become one of the most incredible acts in underground music history.
Their first record together, 'Do That Dance' was signed to B/WARE RECORDS and shot the boys to underground fame whereby either as a double act or apart the lads would quite literally be the talk of every town hosting a major underground party, something that would eventually then take them to a Worldwide status. As rave was exploding in a majorly successful way, so was Slipmatt, with bookings for such organisations as Perception, Vision, Fantazia, Universe, World Dance, United Dance, Dreamscape, Helter Skelter, Slammin' Vinyl, Rezurrection, Hardcore Heaven and Moondance all coming a calling; it would be the very beginning of something for Slipmatt that would take even bigger shape still in the coming few years.
Not truly realising the level of popularity in which SL2 were reaching at the time (the two had by this stage created and cultivated their very own Awesome Records label), their first huge release on their own outfit, 'The Noise / Bassquake' had taken the notice of the owners and operators of the now colossal record titan known as XL Recordings, also responsible for electronic music Godfathers and game changers The Prodigy and in later years, the ground breaking Basement Jaxx and even, to this very day and in more recent times the multi international award winning, platinum artist; Adele. SL2's release 'DJ's Take Control / Way In My Brain' would hit number 11 in the National UK Charts propelling the lads into a life changing career state that would see their follow up record 'On A Ragga Tip' become one of the most iconic tracks in all of dance music history. Taking a No. 1 chart position in the Network Charts and No. 2 in the UK National Top 40 meant Slipmatt and Lime were to become a focal point for the media spotlight with appearances on Top Of The Tops and Dance Energy becoming career highlights for the wayward team.
To achieve even this much as a DJ, in such a short space of time is quite the feat, especially in the late 80's and early 1990's, but Slipmatt has always been a do-er.; so much so that his pioneering of the acid house and early rave scene in the UK circa 1988 / 1989, inspired his older brother Paul to create the 'Raindance' event brand, a party that is supported in the thousands and still going strong for the masses in London today and has become equally as infamous amongst the peers of this generation's rave scene as Slipmatt himself had.
Paul's success as a Promoter of course would continue alongside his brother's in equal measure with such events as Peace Fest, Zillion at Brixton Academy and various other raves that would go down in infamy. Paul later opened Club Aquarium in 1995 which swiftly became the talk of the town and naturally, Slipmatt played at them all. That is not to say that both Slipmatt and Paul were in complete synchronicity at all times though, whilst Paul, with the aid of his resident and now fast becoming well sought after sibling Slipmatt was taking over putting on the best parties in all of London if not, the entire rave scene at the time; Slipmatt was finding his new found stardom as a DJ and Producer was to continue well into the 90's with the development of the SMD (Slip Matt's Dubs) record label. SMD #1 sold over 10, 000 units on its first press and became one of the most sought after releases in hardcore music at the time. 1993 was the year and Slipmatt's global takeover was still, despite much accomplishment in terms of gig dates, productions and media attention unrelenting and continuing to soar.
During the roaring trade that was 90's rave culture in all its guises, Slipmatt carried on releasing material via SMD and compiled, mixed and recorded a series of sets for release upon CD compilation albums such as 'United Dance Anthems 1 & 2', 'Moondance', 'True Rave Anthems' and many other titles before moving on to host his own Kiss FM radio show towards the mid to latter end of the 90's, filling as many clubs, events and festivals as possible along the way Worldwide.
Slipmatt is not just limited to Radio and several TV appearances you understand. He was also a regular featuring artist in Dream Magazine, M8 voted him 'Best DJ' and Muzik Magazine nominated him for a top flight award. Slipmatt is also no stranger to the World famous DJ Magazine Top 20 DJ poll either, being voted in the Top 20 by the readers on a number of occasions, as well as receiving the title of 'Best Remixer' from the readers of M8 and deservedly; was awarded for 'Best DJ' and 'Outstanding Contribution to the Industry' from Kiss 100. In 2003 he scored a DJ Chart No.1 with his production 'Space' which was heavily supported on BBC Radio 1's A-List and then later, in 2006, won an award for 'Best Old Skool DJ' at The Official Old Skool Awards followed in 2010 with a 'Best DJ' and 'Best Producer' Award courtesy of nurave.com and another in 2011 - 'Best DJ' 'Music Industry Award' again, via nurave.com.
At the turn of the millennium however, dance music began to evolve once more, with the club sound becoming more and more viable on a commercial level globally, trance, breaks and a fusion of other genres becoming prominent within night life culture, Slipmatt, always versatile in his approach to new music successfully maintained a career embracing new sounds. In 2006 through to 2009 Slipmatt compiled and mixed a series of chart smashing CD album compilations with then business partner Billy 'Daniel' Bunter for the UK's most famous club and record label, Ministry Of Sound. In 2010, he up kept his now uncanny knack for showing up on the box by appearing in a cameo in Worldwide drum & bass royalty Chase & Status' best selling 'Blind Faith' video and then in 2011 featured in a comedy sketch with famed British Comedian David Mitchell in which the pair 'reviewed the Rave Scene' for Charlie Brooker's 'How TV Ruined Your Life'. The program aired on BBC 2 to an audience in the millions.
Well over twenty years on, with best selling, international single, album and compilation chart releases deservedly adorning his studio wall, a recollection of performing at every major branded event, festival, party or club in the UK, USA, Europe, Australia and then some clearly and lovingly marking his memory (and now ridiculously large flyer collection) and with no signs of stopping such activities any time at all just yet, one can only hope, more of the same is on the agenda, but with a constantly cutting edge twist, as is Slipmatt's style, of course.
These skills, combined with ongoing innovation in new rave, electronic and underground music, the development of his World Of Rave Radio Show, which now runs weekly on Wednesday , 3pm – 5pm (GMT) via a number of radio and digital online radio distributors and his never ending World Tours educating the new school and entertaining the old school mean so long as there's a scene that needs teaching or a packed dance floor that needs a true, real, outstanding and simply incredible artist to lead the way and continue to write the rule book of standards by which other DJ's have followed implicitly – then Slipmatt is that artist.
Godfather Of Rave? Absolutely! Jon Brown, September 2013
**************************************************************************
Gets your copy of Slipmatt 25 featuring 34 tracks across 2 mixes from the godfather of rave!
**************************************************************************